Hey everyone!
The Game of Thrones Book Tag was originally created by Biblio Nyan
HOUSE LANNISTER: HEAR ME ROAR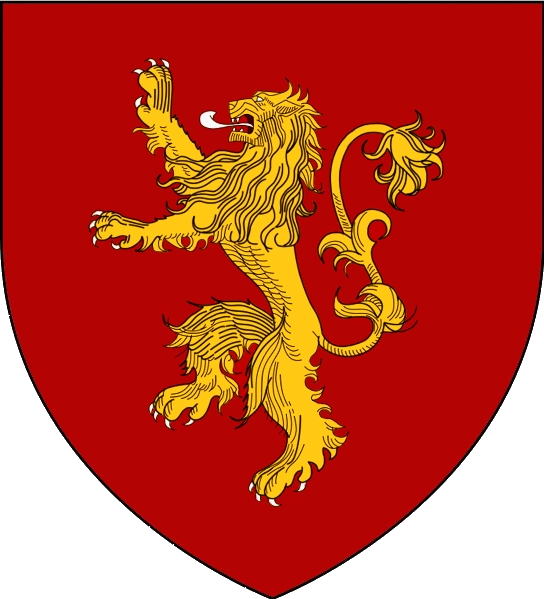 Name a book that you originally loved, but upon a re-read realised that it wasn't so great after all.
Heir of Fire by Sarah J Maas.
Initially, I really enjoyed HoF but upon rereading last year, I realised it's my least favourite book in the series. (Joint with Tower of Dawn) I found it to be slow and boring.
---
HOUSE STARK: WINTER IS COMING
Name your most anticipated book release for 2019
I have so many! But one is The Burning White by Brent Weeks. Last book in the Lightbringer series! I cannot wait to see how it all ends, though I will be super sad. It's a brilliant series.
I can't wait to complete another series. I feel like I'm forever starting them so it will be nice to have one completed!
---
HOUSE TARGARYEN: FIRE AND BLOOD
Name a book that you felt completely slayed with fantastic characters, plot, pacing, etc.
Kingdom of Ash by Sarah J Maas. Another ToG book.
But damn that book was perfection. The characters were amazing, the plot was insane and the pace was utterly perfect. It is a huge book but felt small. I was drinking that up.
---
HOUSE BARATHEON: OURS IS THE FURY
Name a book that ended with a cliffhanger ending that genuinely pissed you off.
The Wicked King by Holly Black
Unpopular opinion: I didn't love this book. I barely even liked it. It was so meh. I spent the vast majority of the book bored and waiting for something good to happen and it never did. Until right at the end. Literally, like the last 2-3 pages. Biggest cliffhanger. I genuinely didn't think I'd be continuing onto the next book but now I want to because of that ending???? 
---
HOUSE MARTELL: UNBOWED. UNBENT. UNBROKEN.
Name a book or book series, that's been on your TBR since the dawn of time.
Nevernight by Jay Kristoff
This has been on my tbr since before it came out. I finally got a copy for christmas last year and I'm determined to read it and Godsgrave this summer ready for Darkdawn!
---
HOUSE BOLTON: OUR BLADES ARE SHARP
Name the most graphic or disturbing book that you've ever read.
I genuinely don't think I've read anything that has disturbed me. I'm the biggest wimp, if something sounds scary or disturbing I will avoid it like the plague.
I suppose this is fitting for this question but Ramsay is pretty disturbing in ASOIAF. Though I don't remember specifically which book.
---
HOUSE TYRELL: GROWING STRONG
Name a book, or book series, that gets better and better with every re-read.
Warbreaker by Brandon Sanderson
I absolutely adore this book. If someone asks what my favourite book is, I say this one. I've read it twice and I'm probably going to reread it again this summer. I love the story, the world, the characters, I seriously cannot get bored with this book. It's amazing.
---
I tag:
Nox @ Noxreads
+ Anyone who wants to do it!
---
What is your Game of Thrones/ASOIAF House?
I'm House Lannister!
---