Hello everyone!
I cannot believe it's new year's eve already, crazy.
Today I'm going to talk about the best books I read in 2020!
These are in order of when I read them, I couldn't possibly rank these if I tried.
(Some have reviews, some don't – I'm super behind!)
Saga Vol 3 by Brian K. Vaughan and Fiona Staples
I love the Saga comics! They're amazing and I so desperately need to continue this series. If you're looking for a new graphic novel to read, seriously start this series. It's a very adult sci-fi/fantasy story, very character driven & has incredible artwork.
Rating: 4 Stars
I have reviews for Vol 1 and 2
---
Starsight by Brandon Sanderson
In January I must've been on a sci-fi kick because I also read and loved this book!
This book blew my mind, Brandon Sanderson never fails to created amazing worlds and plot twists.
I originally gave this a 4.25 Stars but the more I think about it the more I like it… I think I'd potentially up this to 4.5-5. Maybe I'll reread this and change it in the future.
Review here.
---
Heartstopper by Alice Oseman (Volumes 1-3)
I couldn't possibly put just one of these so I'm putting all of them!
This is the cutest, most wholesome series ever. If you need something cutesy and easy to read, pick this up! I cannot recommend this enough. I enjoyed every moment of these, they're the perfect pick-me-up reads!

Rating: 5 Stars
Review for Vol 1
---
Beach Read by Emily Henry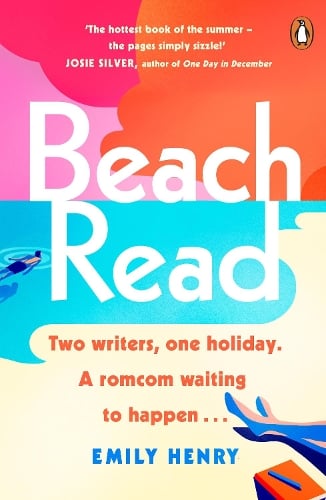 An unexpected favourite. I'm not usually the biggest contemporary/romance reader but it dominated my 2020. I read this after seeing some rave reviews and I ended up loving it! I will definitely be rereading this in the future.

Rating: 5 Stars
Review here
---
Take a Hint, Dani Brown by Talia Hibbert
Another romance, who would've thought?!
If you haven't read this series yet, GET ON IT!
It's amazing. Non-toxic romance, diverse characters and deals with heavier topics perfectly. It's also very steamy, warning for explicit sex scenes!

Rating: 4.5 Stars
Review here
---
The Queen of Nothing by Holly Black
This is probably the most shocking book on this list. I didn't even plan to read this book and now it's ended up on my best books of the year?! I realllllly didn't like The Wicked King, everyone seemed to love that and hate this one. I never planned to finish the series but I saw the audiobook at my library and thought why not. I ended up binging the whole thing in an afternoon…
Rating: 4 Stars
Full review here
---
Odd and the Frost Giants by Neil Gaiman
This is a very, very short audiobook. This was such a cute, wintery read. I love Neil Gaiman's writing and I hadn't read anything by him in a while, I was super happy to find this available at my library. The audiobook is read by Neil Gaiman himself, he has such a great voice and is a brilliant narrator.
Rating: 4 Stars
---
Kindred by Octavia E. Butler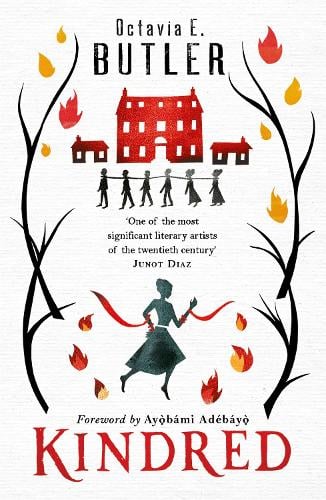 This was actually required reading for one of my module at university. I enjoyed this so much more than I ever expected. It's such a fascinating read!
---
A Deal with the Elf King by Elise Kova
This was marketed as Hades and Persephone meets Beauty and the Beast with elves. I was sold! I dropped my planned reads and read this on release day.
I loved it! I binge read this in less than 24 hours and it's now a new favourite. It's exactly what I needed at that time, something easy and happy. It really picked up my mood!
Rating: 5 Stars
Review here
---
What are some of the best books you read in 2020?