1. A popular book or series that you love
Mistborn & Warbreaker (basically any Brandon Sanderson)
They're SERIOUSLY worth the hype!
2. An underhyped book or series that you love and wish was more popular
Hold Back the Stars by Katie Khan – Criminally underrated. It's a sci-fi romance and it made me cry! I rarely cry at books but this touched my icy heart.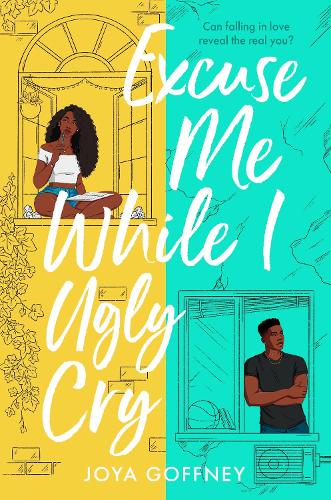 Excuse Me While I Ugly Cry by Joya Goffney – A recent release I've not seen around much! I absolutely loved this!
3. A romance (love triangle or OTP) that you love
I'm not a massive fan of love triangles but it is done perfectly in The Remnant Chronicles by Mary E. Pearson. I also love who the main character ends up with.
4. Your favourite genre + a popular genre that you want to read more often
My favourite is fantasy for sure!
One I want to read more often: Sci-fi!
5. A popular or beloved character that you love or a character that you feel deserves more love
I'll answer both because why not!
A popular character I love – Tyrion Lannister. He's amazing. You cannot argue otherwise.
A character I think deserves more love is Lia from The Remnant Chronicles. She's one of my faves of all time. Underrated!
6. An autobuy author
Brandon Sanderson
He could release his shopping list and I would read it.
7. A popular book trope that you love reading about
Enemies to lovers!
Everyone loves this but yeah, it's definitely one of the best. Especially if the romance is slow burn. *Swoon*
8. A popular series that you are excited to read
The Gentlemen Bastards Series by Scott Lynch
I've heard so many great things about this series. Hoping it lives up to the hype. I've had the first book on my shelf for a while, this year for sure!
9. A popular book + film where you love the story in both formats
I'm going to change this to tv, because I cannot think of a film…
Pride and Prejudice by Jane Austen & BBC Pride and Prejudice
When I say perfect adaptation, I mean it. It is probably the best book adaptation ever. It's just perfection.
You may be thinking, there's a P&P film with Kiera Knightley and…. Just no.

I wrote a whole post about BBC Pride and Prejudice, check it out for my full thoughts!
I tag whoever wants to do this! Definitely link back/leave a link if you do, I'd love to read your answers!