Hey everyone!
Hope you're all keeping well and safe.
A few weeks ago I did a Cheerful Recs Post and so I thought I'd do a fantasy version today. I feel like I'm just used to lockdown now and it's become the norm and I don't need cheering up much. So now let's bring back fantasy!
Firstly, the book that inspired this whole post:
Elantris by Brandon Sanderson
Lockdown/ this whole pandemic got me thinking about Elantris and how much I'd like to revisit this novel. Elantris used to be a city of glory and turned people into gods, now it curses people and the city is no longer the heavenly place it used to be. The magic is gone and now Elantris is a prison. Very fitting for what's going on now, right? Elantris is definitely not a depressing read by any means, it is quite magical in some places. I think this book is highly underrated, everyone talks about Sanderson's other novels more and tend to think this one lacks. I disagree, I really love this book. It's a slower pace fantasy, there's not really any action, there's no epic battle but there's loads of intrigue!
---
A Game of Thrones by George RR Martin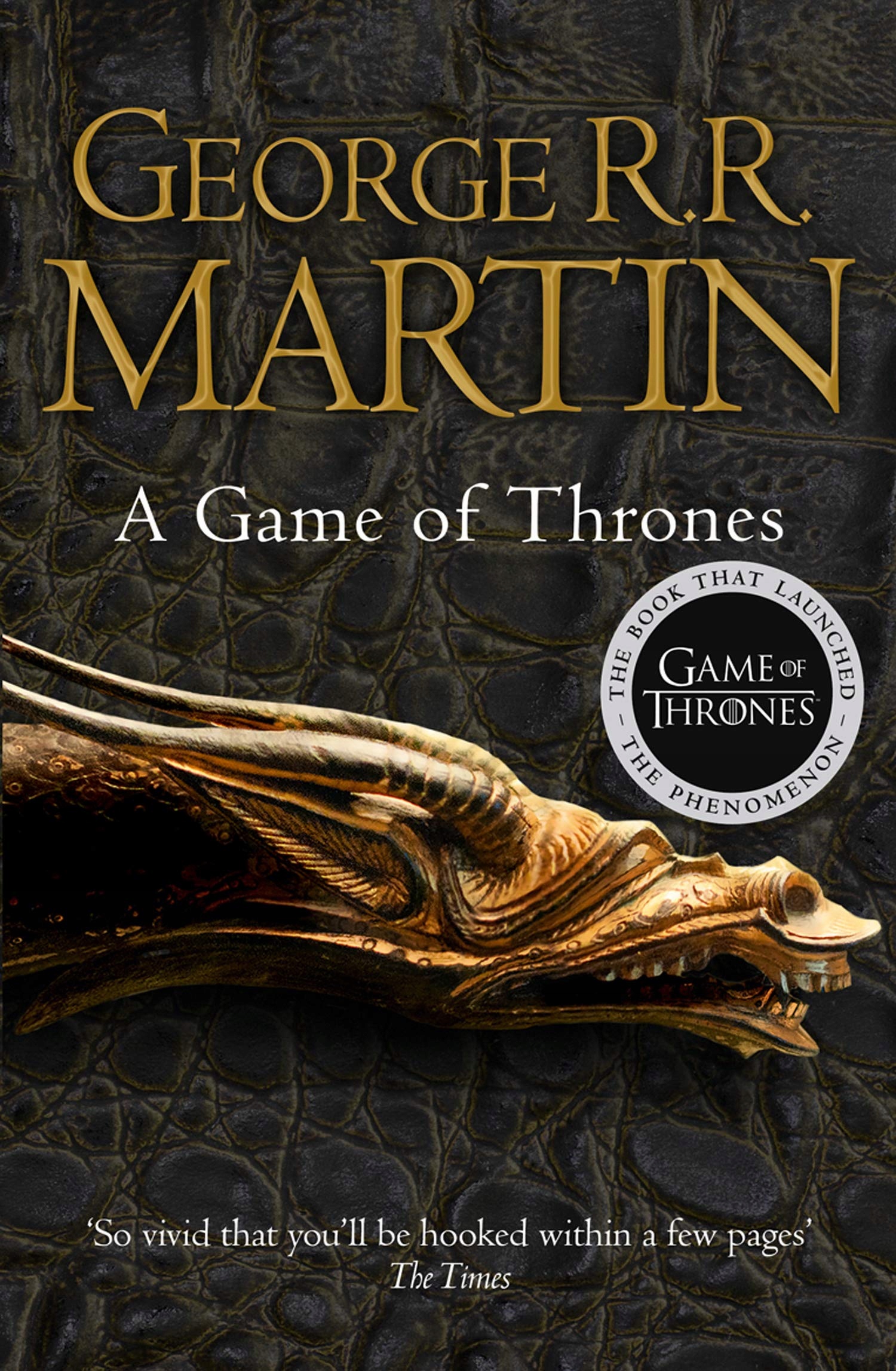 What better time to start the A Song of Ice and Fire series than lockdown? It will keep you occupied for a while and it is 100x better than the tv show. A lot of people classify it as 'Grimdark' – I've personally never found it to be that dark but I guess it's down to the individual. If you liked GoT but think the books aren't worth it, they are! I cannot stress enough how much more substance you get in the novels. It is worth a read!
---
Now for some New Adult & YA:
A Court of Thorns and Roses by Sarah J Maas
If you're looking for more romance/fantasy, Sarah J Maas is your best option. She creates such addicting romances and characters – her worlds are very interesting too. I actually prefer ToG overall but it takes a while to get good. Which is why I'm recommending ACOTAR instead, it is easy to demolish – it was a one day read for me.
---
The Kiss of Deception by Mary E Pearson
Another romance/fantasy but this has plenty of political intrigued and possibly the best-written love triangle of all time. I devoured this book, it's so addicting and engaging. It follows a Princess (Lia) who runs away from her arranged marriage. The Prince she is supposed to marry goes after her but also an assassin from another kingdom is hunting her. The catch? You don't know who is the Prince or who is the assassin.
(It also features a nice female friendship between Lia and her helper)
---
Got any fantasy recs? Leave them below!