Hey everyone!

Can't believe we're already done with the first month of the year!
Time flies.
I had a really good reading month in January, pretty much loved everything I read (apart from one). I mostly listened to audiobooks, which I've missed doing! I didn't read a single physical book (whoops).
The first book I read was The Girl Beneath the Sea by Axie Oh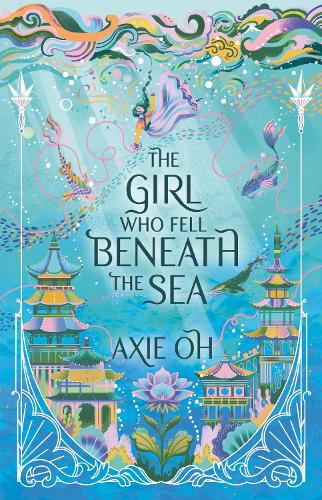 I loved this! It was such a lovely fairytale-esque read.
I gave it 4 Stars
Will have a full review up soon!
*Netgalley arc
Next I listened to Empress and Aniya by Candice Carty-Williams
This was such a fun, freaky Friday retelling about friendship!
It also deals with some deep issues like race and class, which were dealt with amazingly.
I gave this 5 Stars
Another audiobook, Renegades by Marissa Meyer
Omg loved this so much!
Marissa Meyer never misses.
I gave this 4 Stars
Clap Back by Nalo Hopkinson
This wasn't my favourite. I think because it was so short I didn't really ever get invested and it was over in a snap. Has some interesting concepts and themes, wish it were longer and more developed.
Also, the narrator wasn't the best for this one, which I think detracts from the story.
I gave this 2 Stars
The Annual Migration of Clouds by Premee Mohamed
My last book of January was this audiobook.
This was super fascinating, I loved the concepts and ideas here. I just wish there were more! The story was short but impactful – could've made a wonderful full novel.
I gave this 4 Stars
*Gifted by Libro.fm
Reading Goal Update : 5/70
What did you read in January?