Hey guys!
Happy November!
I cannot believe I'm saying that. October flew by. I, for once, have had a successful month!
I ended up reading 4 books, 4 audiobooks & 1 graphic novel!
Books read:
The Fire Next Time by James Baldwin
This was my first read of the month, which was for uni. Very interesting read, I highly recommend anyone who is interested in inequality and the African American experience to this this a read. It's very short but very informative. It was written in the 60s, but honestly feels like it could've been written today, the similarities between the societies is strikingly apparent.
Odd and the Frost Giants by Neil Gaiman (audiobook)
As I was dealing with heavy topics for uni, I decided to get my personal reads light and easy. So, I listen to a few short audiobooks, this being the first. I loved it! It was exactly what I needed. Neil Gaiman's magical writing never fails to make me feel all warm and fuzzy.

Rating: 3.5 Stars
Chivalry by Neil Gaiman (audiobook)
Again, Neil Gaiman. This one was exceptionally short, literally half hour or so. It's still a nice read, the story was enjoyable and the acting cast were really great in their roles.
Rating: 3.5 Stars
Milk and Honey by Rupi Kaur (audiobook)
This was a huge flop for me. I have a review up if you wish to hear my ranty thoughts on this.
Rating: 1 Stars
Review here.
Between the World and Me by Ta-Nehisi Coates
Another uni read.
Kindred by Octavia E. Butler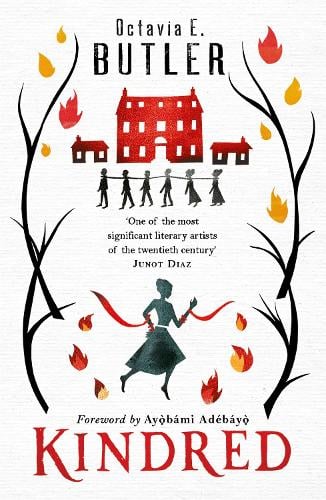 And another uni read. This one was fiction for a change but dealt with heavy topics also. I really liked this one, I finally see the fuss around Octavia Butler's work. I am glad I finally got to read something by her.
Binti by Nnedi Okorafor
On Halloween, I decided to do a mini readathon on my own, just to cram some final reads into October. I started and finished this audiobook in one sitting. Although it was interesting and very unique, it not what I expected. I'm still unsure of my feelings completely, I will put a review up on my final thoughts soon.
Rating: 2.5 Stars
To Be Taught, If Fortunate by Becky Chambers
I started this a while ago, thinking it would be a quick read. I was wrong. I'm quite disappointed in this book, I have to say. I need to collect my thoughts on this one too. I will have a review up soon.
*Mooncakes by Suzanne Walker and Wendy Xu
Luckily, I ended my readathon and month on a high. This graphic novel was the cutest thing ever!
I loved every moment, it was very cutesy and a little spooky – perfect Halloween read. Again, I will be reviewing this one in full soon! (I clearly have a lot of reviews to catch up on)

In addition to getting reading done, I've also watch a lot more films lately, mostly for uni but I still wanted to include them in the wrap up!

In order of watch date:
Crazy Rich Asians (2018) – This was good but not as good as I expected.
I am Not Your Negro (2017) – This was for uni, very informative. I recommend everyone watch this documentary.
Psycho (1960) (x2) – Uni. Surprisingly enjoyed this. I had never seen it before but knew a few things about it, obviously, it's iconic.
Love and Monsters (2020) – This was cute, decent watch. Not a new fave or anything, but I'll watch anything with Dylan O'brien. (What a babe)
Rear Window (1954) – Uni
Get Out (2017) – Uni
Guess Who's Coming to Dinner (1967) – Uni
I'm currently studying Hitchcock, which is why I watched Psycho twice and Rear Window. I'm also studying a module on African Americans which is why I watched I am Not Your Negro, Get Out and Guess Who's Coming to Dinner. I was pleasantly surprised, I enjoyed all my set films!
---

How was your reading in October?