Hey guys!
I'm back with a chatty post about books I found boring.
There are some classics, some popular YA & fantasy.. so unpopular opinions ahead.
Hold onto your mug because some tea is being spilt today!
Let's start off with the Classics:
Wuthering Heights by Emily Bronte
After reading (loving) Jane Eyre by Charlotte Bronte, I decided to move on to Emily Bronte, fully expecting to enjoy it. I had heard it was one of the best classics from multiple people, it is widely loved and praised. However, I cannot say a good word about this book. It was PAINFUL to read. I honestly have no idea how I finished it.
Every character is the worst, everything is confusing and it's just insufferable. HOW anyone romanticises this book is beyond me, it is not romantic. Please seek help if you think this is a healthy relationship depiction.
---
The Adventure of Huckleberry Finn by Mark Twain
Oh. My. God.
This was a required read at uni. I was so bored. The writing is horrendous, the characters are horrendous and there is absolutely no plot to this book. It is a complete and utter waste of time.
---
Ivan Hoe by Walter Scott
Another required read…
I think this may be the #1 most boring book I've ever had to read. It was so painful to read. Way too much description. Everything was too much. I hated it.
---
Unpopular Opinions Time!!
Popular Books:
Ruin and Rising by Leigh Bardugo
I'm going to say it: Leigh Bardugo is so overrated. The Grishaverse is so very mediocre overall but this book takes the cake! I liked Shadow and Bone, I did. It wasn't brilliant but it wasn't bad, it was enjoyable enough. The second book was meh. THIS, this was awful. It was boring, slow and had the worst series conclusion I think I've ever read.
The Foxhole Court by Nora Sakavic
The amount of praise I see for this book and series is unreal. This is so trash and awful, I honestly cannot understand the hype whatsoever. I completely missed what everyone else saw. This book is so uninteresting; the characters so mundane. I remember nothing about the actual plot, I just remember the feelings I had. It's that unmemorable.
---

The Name of the Wind by Patrick Rothfuss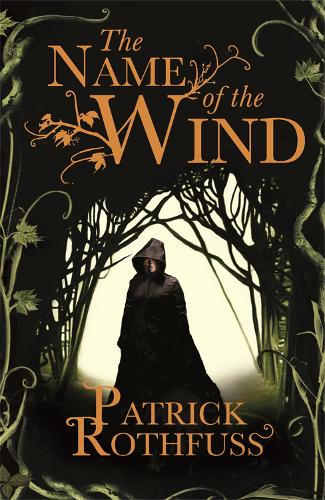 Here's one that fantasy fans will kill me for…
I found this book so unbelievably boring. It took for forever to read it and I didn't like anything about it. Another case of me not being able to see what everyone else is seeing… I didn't think the writing style was anything special, yet everyone claims it to be so beautiful and amazing??
Kvothe annoyed me for 95% of the book, he is honestly the least interesting person in the story AND is a giant asshole! At this point, I have wiped the plot from my memory, it was completely forgettable.
---
Do you agree with any of the books I mentioned?
What is the most boring book you've read?