Hello bookish friends!
I took an impromptu break, I just didn't have any inspiration for posts, so took a week or so off!  So today I'm doing a tag to ease back into things! This tag combines two of my favourite things in the world; cake and books! I wasn't tagged by anyone but I saw this over on White Rose Stories
*Warning this post contains pictures/gifs of delicious looking cakes. You may experience hunger.
CHOCOLATE — a dark book that you loved.

I don't read tons of 'dark' books…
So I'm going to cheat and say a series: A Song of Ice and Fire by George RR Martin. They're pretty dark in tone; definitely not a cheery series.
---
VANILLA —  favourite light read.
I have so many!!
I go with a recent one,
Take a Hint, Dani Brown by Talia Hibbert
CUTEST romance novel ever. All the feels! So light and fluffy.
---
RED VELVET — a book that gave you mixed emotions.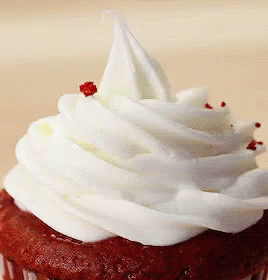 House of Earth and Blood by Sarah J Maas
*GASP*
Everyone loves this book, so this is a bit of an unpopular opinion. I had extremely high expectations going in and this completely flopped. I liked the last 200ish pages maybe, I did enjoy the world and characters. But overall it was so mediocre, it's just a mix of SJM's previous series. I do want to continue the series, I hope book two does an ACOMAF and blows me away!
---
CHEESECAKE — a book that you'd recommend to everyone.
Why I'm No Longer Talking to White People About Race by Reni Eddo-Lodge
Very relevant to what's going on in the world right now, I think everyone could benefit from reading this book. We all need to educate ourselves on the topic of racism and inequality.
---
COFFEE — a book that you started but never finished.
I haven't DNF'd in a while…
But I did DNF My True Love Gave to Me ed. by Stephanie Perkins back in December…
It was a snoozefest, wasn't my thing at all.
---
CARROT — a book with great writing.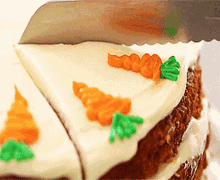 Warbreaker by Brandon Sanderson
Of course, I couldn't do a tag without mentioning a Sanderson novel!
Warbreaker is such a great (and underrated) book! If you're looking to get into adult fantasy and don't want to commit to a series, this would be a great start!
---
I tag whoever wants to do this tag!