Top 5 Wednesday is a weekly meme, GoodReads group here with all the topics + discussion!
T5W is currently on a hiatus for the summer, so no new topics. So I'll be revisiting old ones. Today I'm doing: Favourite side/minor characters!
Hey guys!
This is my 200th post on my blog! I literally cannot believe I have written that many posts, it's crazy! I never imagined I'd get this far, I didn't think blogging would become such a big (and enjoyable) part of my life.
Thank you to everyone who read my blog! It means the world.
Onto the actual post – My favourite side characters:
1) Elide and Lorcan from Throne of Glass

Credit: Star of Velaris
I kinda cheated here, picking two people, but they're both from the same series. (That's my excuse anyway) I LOVE ELIDE!! She's literally my fave – she doesn't come into ToG until midway through the series but she quickly became a fave. Lorcan – loveable asshole. He's awesome. Elorcan is my fave ship in all of ToG!
---
2) TenSoon from Mistborn
Credit: BotanicaXu
TenSoon is such an amazing character. I love him and the Kandra. Such a fascinating, unique race of creature. I love his sidekick thing he has going on with Vin.
(There are SO many great side characters in Mistborn, it was hard to pick)
---
3) Nikolai from Shadow and Bone

Official art by Kevin Wada
If you've read my reviews for the trilogy you know how much I dislike it. However, my love, Nikolai was worth it. He was such a great character, full of personality and life. He made those books for me. I will forever appreciate his amazing, entertaining presence in the dire books.
---
4) Zuzana from Daughter of Smoke and Bone
Credit: BlackbirdInk
Zuzana is such an amazing friend! I love her relationship with Karou, it's so lovely!!
She's such a badass too, despite being a human. I'd love to be friends with her, it would be so much fun. She's the best. So underrated!
---

5) Ella Malikova from The Illuminae Files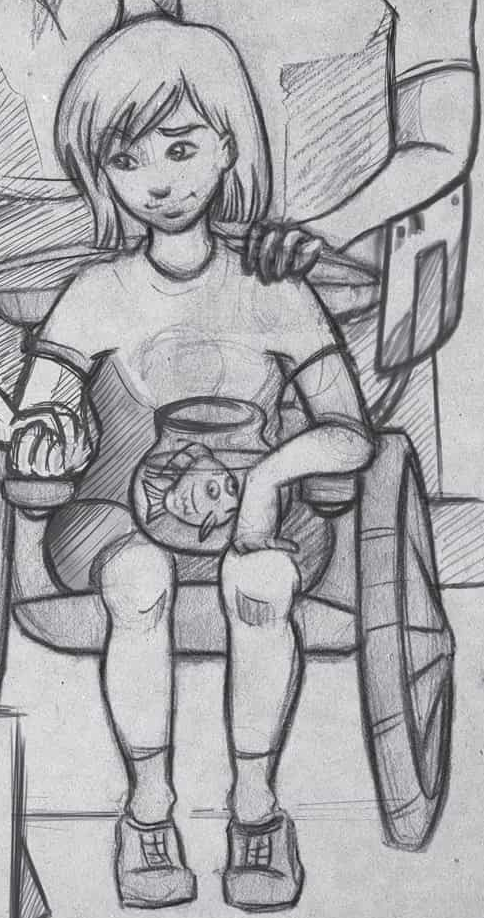 Gemina is my favourite book in The Illuminae Files – Elle was such a cool character.
She's so underrated and underappreciated. Her relationship with Nik is adorable. I love her personality and humour. She's one of my favourite characters from the whole series!
---
Who are your favourite side/minor characters?
---