Happy Wednesday!
Welcome to my first ever WWW Wednesday!
This tag/meme is hosted on Taking on a World of Words. It's a super simple meme, you just answered the three W questions.
The Three Ws are:
What are you currently reading?
What did you recently finish reading?
What do you think you'll read next?
---
What I am currently reading:
Skyward by Brandon Sanderson
Finally, getting around to reading this!! It has been sitting on my shelf for far too long. I've been in a huge sci-fi mood lately, so it's perfect timing.
---
What I Recently Finished:
Nyxia by Scott Reintgen (audiobook)

This was my audiobook for my holiday, I listened to it while travelling and it was really interesting. I think it was a solid start to a series and will definitely be continuing!
Review coming soon!
No Big Deal by Bethany Rutter*
Despite being in a sci-fi mood, I decided to take a contemporary on holiday with me too.
This was such a nice, quick read – perfect for my holiday! I flew through it.
It was a good read, though I had a few problems. Will discuss more in my review, which will be coming soon.
---
What I Might Read Next:
The Upside of Unrequited by Becky Albertalli (audiobook)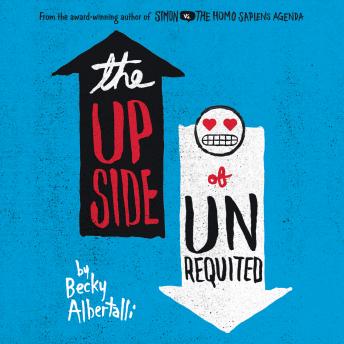 This has become available at my library so I will definitely be listening to this next!
I loved Simon Vs but have never read anything else by Becky Albertalli – which I clearly need to fix. It's not a super long audiobook, hoping to get through it pretty quick.
As for non-audiobooks, I have no idea what I'm going to be in the mood for after Skyward.
But potentially it could be:
Limited Wish by Mark Lawerence

*Books marked with an asterisk (*) were sent to me for free in exchange for a review.
All opinions are my own.
---
What are you currently reading?
---