Top 5 Wednesday is a weekly meme, GoodReads group here with all the topics + discussion!
T5W is currently on a hiatus for the summer, so no new topics. So I'll be revisiting old ones 🙂
This week I decided to do: Books I DNF (Did not finish)
1) The Power by Naomi Alderman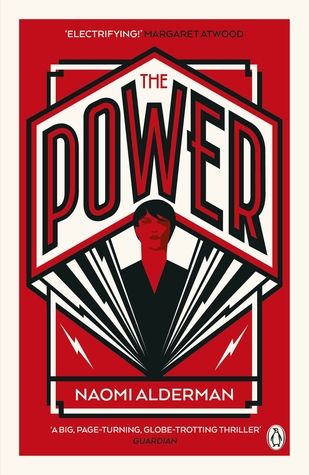 I feel like every female-centred dystopian novel is now dubbed the 'new' The Handmaid's Tale and they never live up to it. This is the perfect example of that.
This was impossibly boring, I couldn't get into it at all.
Snoozefest.
---
2) The Bone Season by Samantha Shannon
Everyone was raving about these books a few years ago, so I decided to pick it up at my library. Boy, am I glad I didn't buy this book. I found this SO boring and difficult to get into, I think I made it around 20% in before I completely gave up. This was years ago I DNF this but I remember thinking the writing was terrible and the characters were unlikeable.
---
3) Switched by Amanda Hocking
This is honestly one of the worst audiobooks ever, ironically one of the first audiobooks I tried to listen to. (Luckily didn't put me off) It was seriously bad. Laughably bad. It about a changeling Troll – TROLL. They call themselves Trylle – I just couldn't cope with this. I couldn't take it seriously and I hate every single character.
---
4) The Grace of Kings by Ken Liu

This is probably one of my biggest disappointments. I've heard so many great things about this series, I was totally expecting to love it. However, I did not understand a word I was reading. I don't know why – I just had no idea what was going on. It was odd and boring. I couldn't connect to the plot or the characters. Eventually, I gave up trying.
---
5) The Moonstone by Wilkie Collins
This is the most recent book I DNF.
This one I don't feel bad about, at all. It was required reading for uni but honestly, it was so bad I just couldn't put myself through that. I knew I wouldn't write on it in my essay so I just gave up. It is seriously one of the most boring and confusing books I've ever read.
---
Have you read any of these? What did you think?
Let me know a book you DNF in the comments!
---