Top 5 Wednesday is a weekly meme, GoodReads group here with all the topics + discussion!
This week's topic is: Books You Thought You'd Hate But Ended Up Loving
I changed it a little, I don't tend to pick up books I think I'm going to hate…
1) Throne of Glass Series
I read ACOTAR first. Everyone said it was SJM's best series out of the two, so I didn't think I was going to like ToG all the that much. I ended up loving it, I think I actually prefer it over ACOTAR overall.
---
2) The Raven Boys by Maggie Stiefvater
I found this book super slow in the beginning, I was failing to see the hype. By the second half, I was totally into it and loving it. Upon rereading I love the whole book.
---
3) Cinder by Marissa Meyer


I put off reading this for years, taking it on and off my GoodReads all the time. I wasn't really gripped by the sci-fi retelling at first. But, I recently took the plunge, as the audiobook became available at my library and BOY am I glad. It's now one of my favourite series of all time. It's bloody brilliant.
---
4) The Seven Deaths of Evelyn Hardcastle by Stuart Turton 
I had no idea what to expect going into this. It was being hyped up everywhere, but I'm not the biggest mystery/thriller/crime/whatever fan. Like at all. But it was available at my library and I didn't have another audiobook at the time so I just went for it. I ended up loving it. It blew my mind. Definitely lives up to the hype!
---
5) Far From the Madding Crowd by Thomas Hardy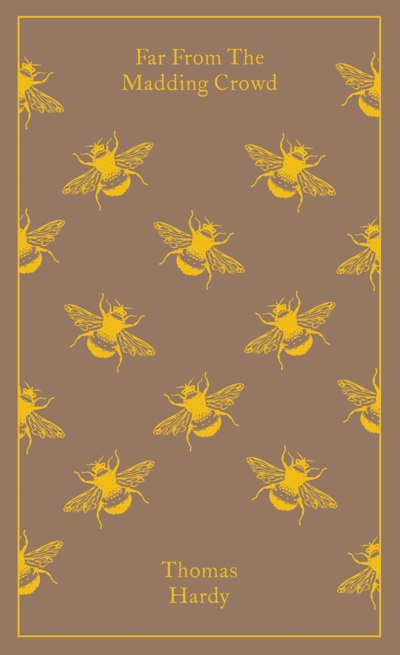 This was required reading for a module at uni. I'd previously read Tess of the D'Ubervilles, which I didn't like at all. It was beyond boring. I expected to feel the same way about FFTMC but I ended up loving it?! Such a nice surprise!
---
Let's Chat!
What book did you think you'd hate/dislike but ended up loving?
---