Top 5 Wednesday is a weekly meme, GoodReads group here with all the topics + discussion!
This week's topic is:  Favourite SFF Creatures
1) Dragons


Let's be real: Dragons are just the best fantasy creature. Don't@Me
/Dragon like creatures, like Wyverns. Basically from any book/tv/film. Dragons are just amazing! Abraxos from the Throne of Glass series is adorable.
My all-time favourite dragon has to be Toothless from How To Train Your Dragon!
---

2) Wookiees – Star Wars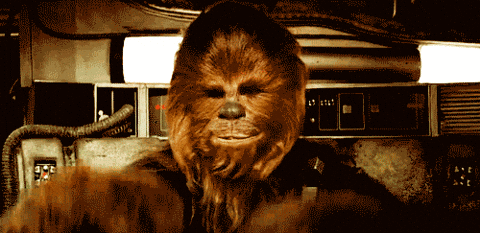 Who doesn't love Chewie?!
He's adorable. Love him!!
---
3) Kandra – Mistborn by Brandon Sanderson

The Kandra are such a cool and interesting creature. They are so well written and their history is just great to learn about throughout the books. Sanderson is a genius.
I freaking adore TenSoon, one of my favourite Mistborn characters!
---
4) Chimaera – Daughter of Smoke and Bone by Laini Taylor

I freaking love the Chimaera Laini Taylor created! Such a cool world and concept. (No spoilers) But they're so interesting!
---
5) Squirrelcat – Spellslinger by Sebastien De Castell

I never thought in a million years I fall in love with a squirrelcat but Reichis from the Spellslinger series is one of my favourite characters. He's so funny and bloodthirsty. Live for his comments. Legendary.
---
What are your favourite SFF creatures? Let me know in the comments 🙂
---