Happy Monday! 
Though today is 'Blue Monday' – which is supposedly the most depressing day of the year. Err. No thanks.
Thought I'd changed it up a bit for today's post, I want to expand my blog a bit and include Movies/TV too! Since there are loads of movies coming out this year, I decided to share the ones I'm looking forward to most!
---
How To Train Your Dragon 3
(Feb 1st)


I AM SO HYPED FOR THIS.
Literally, have been waiting years for this film. I absolutely adore the HTTYD films. One of my all-time favourites. This trailer legit made me cry. I am such a baby. I am so sad these films are ending but I cannot wait to see it!
---
Shazam! 
(April 5th)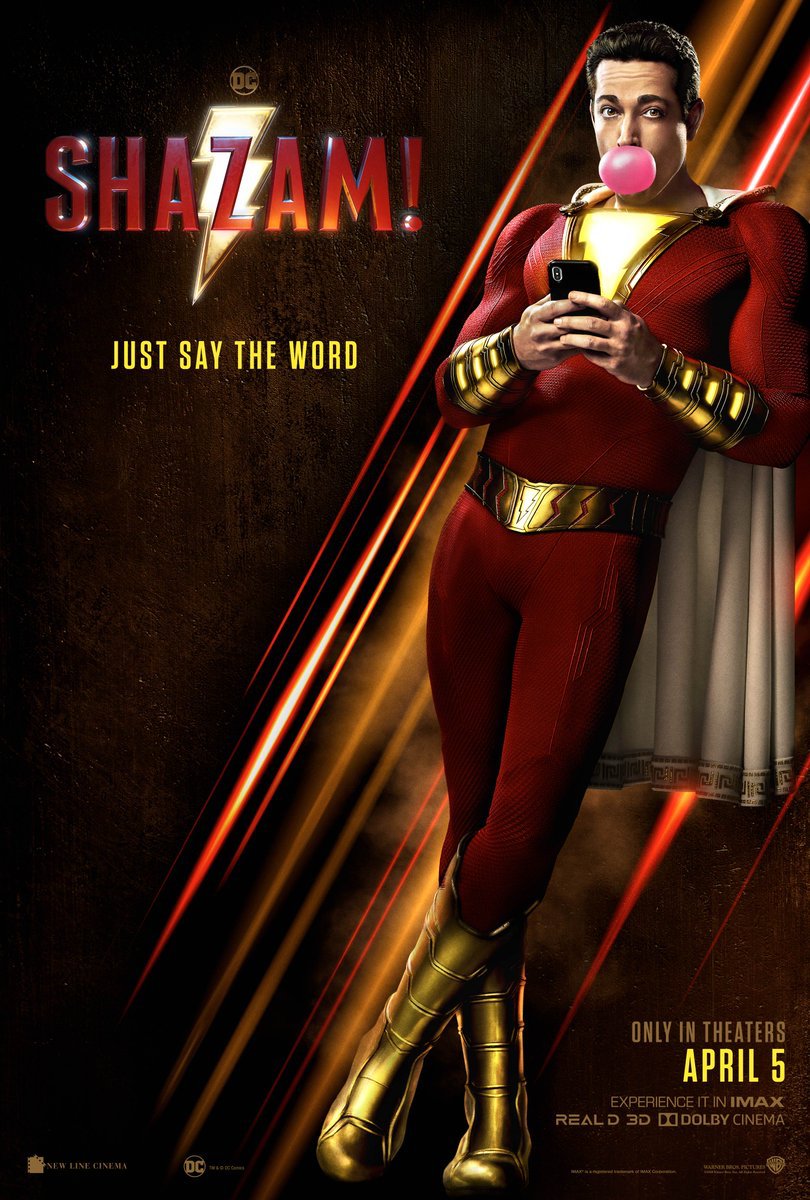 Not the biggest DC lover. I do, however, LOVE Wonder Woman but this trailer actually looked good. Plus, Zac Levi!? Since WW 1984 got pushed back to 2020, this will have to suffice. Here's hoping it's good!
---
X-Men: Dark Phoenix
(June 7th)

I LOVE the X-Men franchise. Probably my favourite of the Marvel films. (Sorry not sorry)
Even though I don't think Sophie Turner is the best Jean Grey, I am still excited for this film. Can't wait to see my faves, Eric and Charles, together again! *Swoons over Michael Fassbender and James McAvoy*
---
Spider-man: Far From Home
(July 5th)
---
Star Wars Episode IX 
(December 19th)
Currently untitled and no poster yet.
Probably the most anticipated film of my life (since TFA anyways). Star Wars is my favourite franchise ever and I cannot wait for this conclusion. Praying this film can save the sequel trilogy. I loved The Force Awakens, but The Last Jedi was such a letdown.
---

What movies are you looking forward to this year?
Comment below!
---