Top 5 Wednesday is a weekly meme, GoodReads group here with all the topics + discussion!
This week's topic is: Books You Didn't Get to in 2018
Some of these I really wanted to read this month but I've been in a reading slump all month. It's been hell. Hopefully, it won't continue into 2019.
Obsidio by Amie Kaufman and Jay Kristoff
I read Illuminae back in 2016 and Gemina in 2017 and I just completely forgot to pick this book up. I have forgotten most of the first two books, so I need to reread before getting to this in 2019. I'm currently rereading Illuminae but it's taking forever since I'm in a slump. I'm hoping it'll get me out of it!
---
Muse of Nightmares by Laini Taylor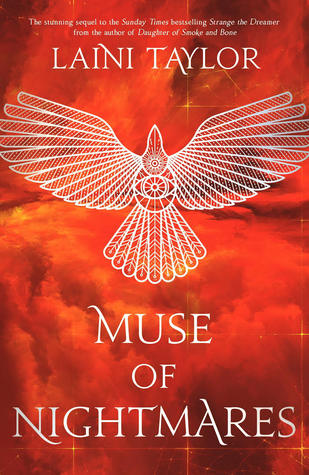 I was really hoping to get to this, this month! But Alas, the reading slump killed all my motivation. I didn't want it to hinder my reading so I decided not to pick this up in case it made me hate it!
---

The Dark Vault by V.E. Schwab
Same reason as above. I was really looking forward to this. Guess I'll try in Jan. *Sobs*
---

The Silver Queen by Josie Jaffrey

Again, the slump ruined me and didn't get to pick this up. I really want to pick this up soon but we'll see!
---