Top 5 Wednesday is a weekly meme, GoodReads group here with all the topics + discussion!
This week's topic is: Books You Want to Read Before 2019
In no particular order:
Muse of Nightmares by Laini Taylor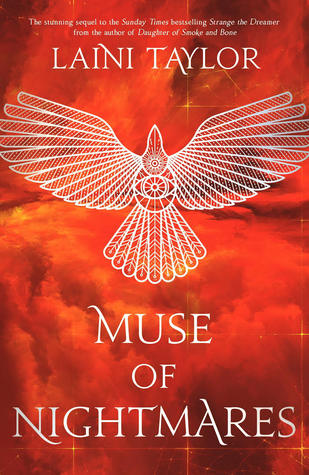 After reading Strange the Dreamer, I am excited to get into this book! I adore Laini's writing and I'm sure I'm going to love it!
---

The Silver Queen by Josie Jaffrey
The first book of this series surprised me, I really enjoyed it. I cannot wait to dive back into this world to see what happens next, the first did leave off on a bit of a cliffhanger!
---

Skyward by Brandon Sanderson
Brandon Sanderson?? Need I say more? He's one of my favourite authors and I adore his books. I love sci-fi and I cannot wait to read this!
---

The Girl King by Mimi Yu

I was so so lucky to be sent an ARC of this; so I definitely want to get to this before it comes out in January. It sounds so good and the cover is beautiful!
---

The Dark Vault by V.E Schwab
After reading V.E. Schwab for the first time this year I am looking forward to reading more of her work! I loved Vicious and I'm sure The Dark Vault will be great as well. I was lucky enough to be asked to review this and I couldn't say no after reading Vicious and Vengeful – they were so good!
---