Top 5 Wednesday is a weekly meme, GoodReads group here with all the topics + discussion!
This week's topic is: Largest Books on TBR
Surprisingly, I don't have many big books on my TBR. I was going to make this list all the books over 500 pages from my owned TBR but it turns out; I don't have enough. hahaha
I'm not one to shy away from big books so, I'm actually a bit shocked. I kept the books as near to 500 pages as I could find.
Starting with the largest:
1) The Dark Vault by V.E. Schwab – 697 pages

This will actually be my next read! I'm so excited to read more VE Schwab after reading her Villains duology! This is technically two books but it's a bind up so it's pretty big!
---
2) Muse of Nightmares By Laini Taylor – 514 pages

Hopefully, I'll get to this soon. I enjoyed Strange the Dreamer even though it was slow and took me ages to read. I've heard nothing but good things about this so I can't wait to read it!
---
3) Cloud Atlas by David Mitchell – 529 pages
This has been on my TBR for a while. It's pretty big but the font is SO tiny; I always put off reading it for that reason. It sounds good but confusing and I've heard mixed things about it. No idea when I'll get around to picking this up.
---
4) Magnus Chase The Sword of Summer by Rick Riordan 497 pages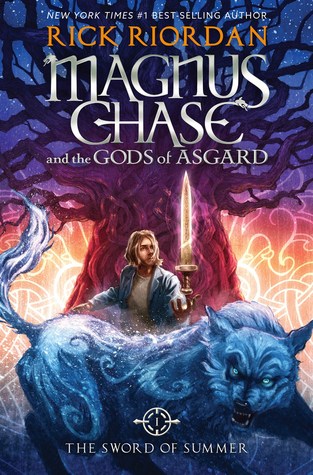 I meant to read this back in the summer, I feel like it would be best read then; since summer is literally in the title. *Hopefully* I will pick it up next spring/summer.
---
5) The School for Good and Evil by Soman Chainani – 488 pages

This is a fairly recent addition to my TBR but I am hoping to get to this soon; when I'm next in the mood for a middle grade/ light-hearted read. I've heard good things about this series and I'm excited to start it!
---

Have you read any of these books? Let me know what you think if you have!
Also, let me know the biggest book on your TBR!
---