Hey Guys!
I thought I'd do a bit of a different post, I watched a lot more films and TV than I usually do, so I thought I'd do a wrap up of everything I watched! I have been wanting to incorporate more film/tv stuff into my blog and thought this would be a good place to start.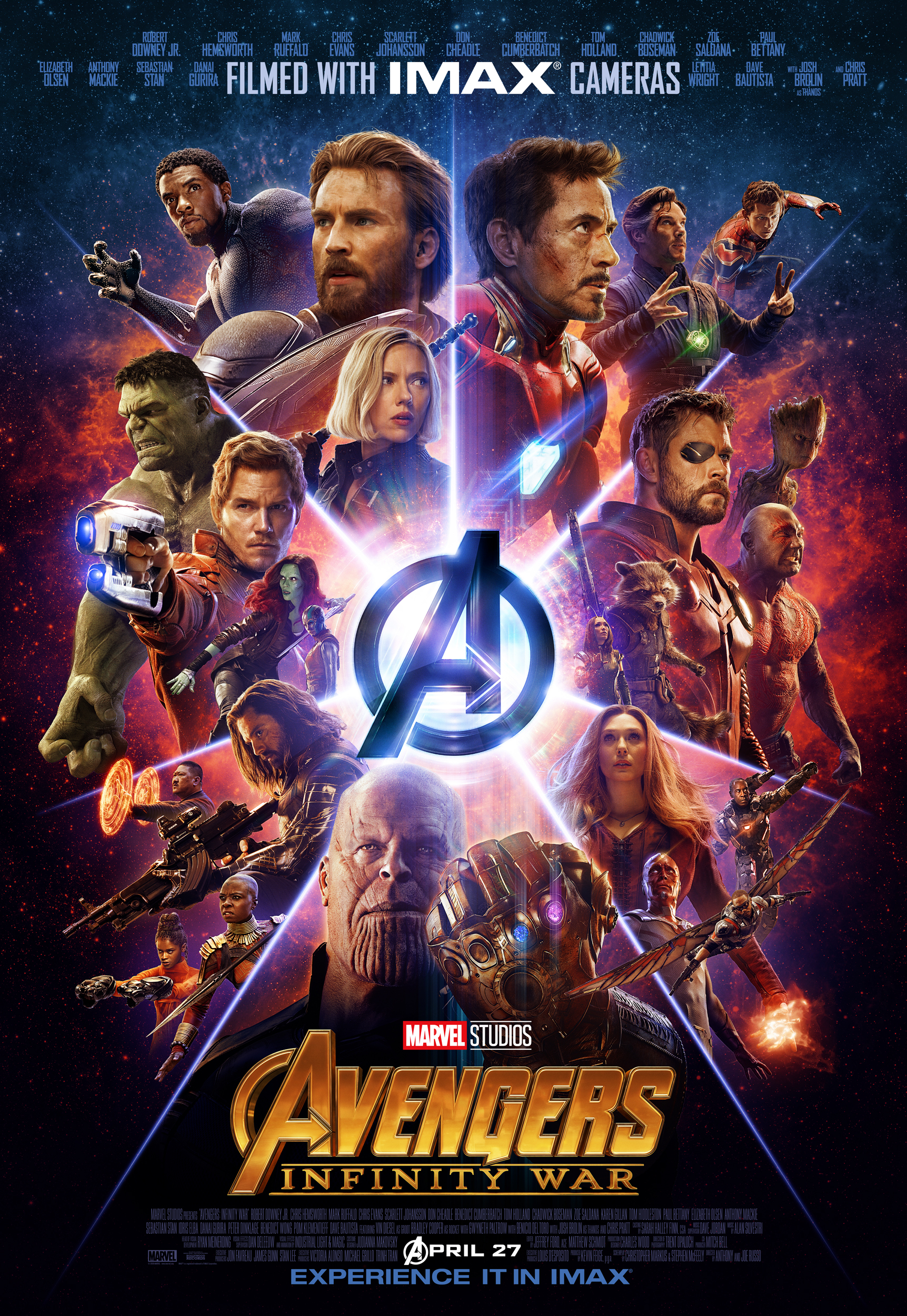 Avengers: Infinity War (2018) – This was my first time watching this, Yes I am so late to the party. I'd already been spoiled like a week after it came out in cinemas and never bothered to go watch it. I honestly think it's overhyped but it was still good.
Rating: 3.5 Stars
---
Attack of the Clones (2002) – This is how my rewatch of the Star Wars saga with my mum began. They were showing the prequels and the original trilogy on TV, one film a week. I decided to give The Phantom Menace a pass, as I really didn't feel like suffering through it!
Rating: 2.5 Stars
---
Revenge of the Sith (2005) – As far as the prequels go, this is the best one. Not to say it's all that great but it the most watchable one of the three.
Rating: 3 Stars
---
A New Hope (1977) – Finally my suffering of the prequels was over and onto the good stuff. I adore A New Hope, although it makes me sad to see Leia.
Rating: 4.5 Stars

---

Star Wars: The Clone Wars (2008) – I've been wanting to start The Clone Wars tv show for literally years now and since I was rewatching the Star Wars saga, I felt inclined to finally do it. I then realised you had to start with the animated film, which wasn't all that great. It was pretty boring and kinda put me off the show, so that's on hold once again!
Rating: 2 Stars

---

The Empire Strikes Back (1980) – Everyone's favourite, except me. Although I love Empire, it's not my favourite but I still love rewatching it time and time again – as with all the originals.
Rating: 4.5 Stars
---
BBC Pride and Prejudice (1995) –  If you read my reading wrap up for August, then you know I read Pride and Prejudice. Obviously, I then had to immediately start watching the show. I freaking loved it! I have a review of it coming soon!
Rating: 4 Stars
---

Pride and Prejudice (2005) – I love Keira Knightley, so of course I had to watch her version too. It was a decent adaptation, not as good as the BBC mini-series but still enjoyable. This lead me to watch a couple more Keira Knightly films!
Rating:
3 Stars
---

Anna Karenina (2012) – I have never read Anna Karenina but I really liked this adaptation of it. I don't think I'll ever get around to reading any Tolstoy, his books are massive and so intimidating. Plus, classics are not my thing, going on my previous experiences.
The costumes and set designs were absolutely gorgeous. I really enjoyed this, more than I thought I would!
Rating: 4 Stars
---
Atonement (2007)
Rating: 4 Stars
---
Return of the Jedi (1983)
My favourite film of all time! I freaking adored rewatching it. It gives me so much nostalgia and so many feels!
Can't wait to move onto the newer films now!
Rating: 5 Stars
---
This post is a bit of a different one from me, I might do these in the future! Let me know your thoughts, comment below!
Also, tell me what you've been watching lately!
Instagram//Twitter//Goodreads